Description
Ford T5/T45 Quik Shifter 1″ back or forward, Ideal for Mustang '65-73
Close-ratio / short throw for Ford T-5 to bring your shifter lever up in factory position 65-73 Mustangs.
The narrow shift body will clear the shifter hole without cutting the floor.
The offset stub can be flipped to provide a 1″ forward offset to clear bench seats.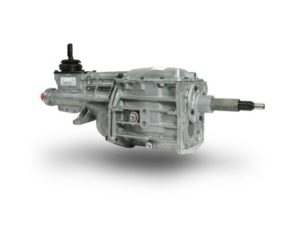 We offer up to 2.3″ offset if additional clearance is required.   
Features:
Small top turret to clear floor opening.
Billet aluminum for weight savings.
High temperature lower dust boot
The shift body is easily moved to provide additional clear during installation. 
Proudly crafted with care in the USA.

  Talk to one of our Sales staff to dial in your application.
These are precision machined and anodized plates that mount directly to your transmission taking all the worry and hassle out of shifter placement.
All quick stick shifters come with mounting hardware.
Attach your shift lever, boot, and shift knob and you're all set.
 Don't see what you're looking for, please call  
208-453-9800