Description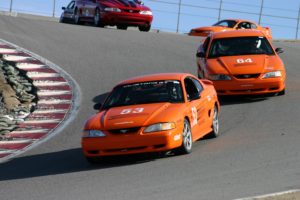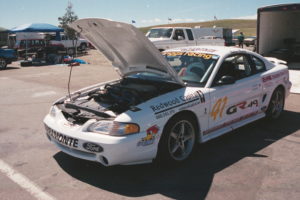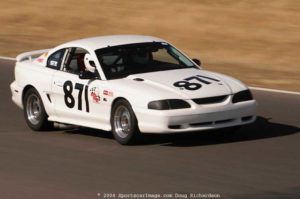 94-95 Mustang 5 & 6 Speed Conversions by

Modern DriveLine

are for the customer that wants a little more drive-ability out of their SN95 Mustang.
Benefits:
Increase in fuel economy with overdrive.
Lower RPM's for more drive-ability and a much more quiet in car feeling. 
Reduce wear on your engine & drive-train parts
Reduce engine temperatures, promoting a longer lasting engine.
Experience the MDL difference:
We extend the manufacturer's warranty by an extra year… and that's from date of install not date of purchase.
We offer best in-the industry customer service.
When you purchase a complete MDL Conversion Package you get life-time technical support.
T5 Upgrade
1994-95 was the beginning of the SN95 platform but the last two year of the 5.0L HO and T5 five speed transmissions.  Since the car got a little longer Ford made up some of the different in the bellhousing depth.  This required the input shaft of the 94-95 T5 to be 5/8″ longer for both the 3.8L and 5.0L.
To keep the 3.8L and 5.0L bellhousings from getting installed incorrectly, Ford even went as far as having the engine model cast into the top of the bellhousing.  The 5.0L SN95 bellhousing only uses 157 tooth flywheel which the 3.8L V6 bellhousing used a 164 tooth, not be confused with the Windsor or Cleveland based 164 tooth flywheels.  Like the Fox Mustangs, the flywheel was a carry over with a 50oz imbalance with a 10.4″ metric clutch pattern, while the 3.8L was sporting a 11″ clutch.
There are three different models of T5 for 94/95 SN95 Mustangs. 3.8L received the lightest duty 3.35:1 gearset, while the 5.0L GT and Cobra received the same gear set found in the 90-93 5.0L Mustang.  Like the 1993 Cobra T5, the 94-95 SN95 Cobra T5 also received the "Cobra" pocket front bearing and steel front bearing retainer .  Since the input shaft is 5/8″ longer, Ford did not offer a Motorsport super duty T-5 2.95:1 first gear for the SN95. However, Modern Driveline does.
MDL tooled up to offer the SN95 T5 for those that have worn out the stock T5 or looking for something strong with closer ratio gear set.  The SN95 T5 is a direct replacement for all 94-98 T5 equipped Mustangs.  Optional .73:1 overdrive is available along with a lower cluster billet support plate.
TREMEC Super-Duty SN95 T5 Transmission for 94-95 Ford Mustang
TKO500-600 Five speed
TKO series five speed can be installed into a SN95 using the parts from a Fox body Mustang but the bellhousing is shorter and clutch clocking is turned.  Having a shorter bellhousing does move the transmission forward causing the shifter, in the console and leaves the drive shaft too short.
To over come these issues, we offer a longer drive shaft and offset shifter.
Our mini package will provide all the parts necessary to make this conversion.  If you contact us, we will be glad to explain the detail and provide you with a detailed quote.
T-56 Magnum SN95 Six speed Option
SN95 Mustangs are very well suited for a T-56 Magnum Six speed transmission.  With is double overdrive gear and 700ft/lbs torque rating there is not much that T-56 can't handle.  Since the Magnum was designed for the SN95 platform the stock T-5 fork is reused and kept in the same location.
MDL's SN95 Six speed package makes a very easy to upgrade from your stock T-5 or Automatic.

From our How to Series: How to get a soft pedal with our LF series hydraulics
Installation Instructions for our award winning SN95 series Hydraulics


94-95 Mustang 5 & 6 Speed Conversions are TAILORED to your needs with many or all of the following:
TREMEC 5 or 6-Speed Transmission with Shifter
All Fastening Hardware  ARP available
94-95 Mustang 5 & 6 Speed Conversions packages are as complete as possible.
You get ALL the components you need where competitors packages provide only the basics.
When comparing costs be sure you are comparing apples to apples on the contents, quality & after the order service.
Components are IN STOCK
Click or call for a customized Quote for your Requirements.
  208-453-9800
Click here to Shop T56 Magnum 6-speed
Related information: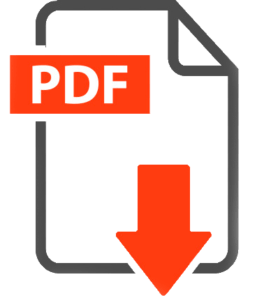 T56 Service Manual