Description
Whether semi or professional, when competing for your mind is on one thing: win this race.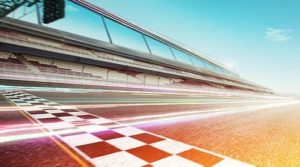 You don't have time to worry about if a clutch will start slipping or seizing. You need power and performance but you also need dependability.
With over 20 years of designing for racing applications, each clutch we design is built from experience and knowledge gained straight from the track. Our current line up of clutches includes many of our patent-pending features that provide performance consistency you can rely on.
Car enthusiasts looking for more power than a street clutch provides can be assured they'll get the power and precise control they are looking for from our selection.
Need to know if the kit you're eyeing fits your vehicle?
Enter your information below to find the right parts.
Powerforce™ Technology Offers Increased Clutch
Performance Without Increasing Clutch Pedal Effort
Patented Design
• All aluminum design delivers low MOI unlocking potential HP
• Patented lever assist technology
• No break-in period required
• Near stock pedal feel
• 1,150 ft*lbs torque with dual disc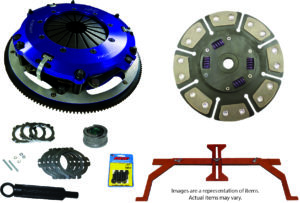 • 1,500 ft*lbs torque with triple disc
• Strapped floater plate
• 2 Sprung hubs
• 1, 2, or 3 Disc configuration
• MADE IN THE U.S.A.