Description
87-93 Mustang Speed Sensor (VSS) with speedometer cable connection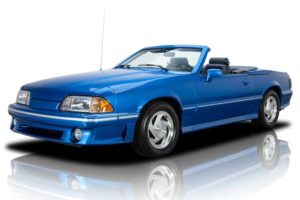 Used in many Ford/Lincoln/Mercury vehicles from 1983 to 1993
This VSS is perfect for conversion where a cable drive and electronic analog signal is needed.  
Sensor is stock on all Fox body Mustang with cruise control. We carry several different speedomemeter
Cables to complete your five and six speed conversion. 
VSS provided an analog 8,000 pulses/mile.  Two pin connector
Snap-in cable drive
Uses standard T-5 drive speedometer gears.
OEM Ford  E9TZ-9E731-A
MotorCraft  DY-587