Description
MD-581-011-REM   with an electronic speedo  ( BW part # 1381-000-011 )
This is a remanufactured Borg-Warner unit, not new.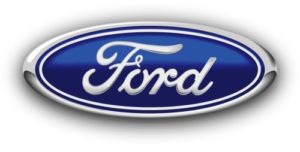 It has been inspected upgraded, and tested, and comes with a 1-year warranty from the date of purchase.
We only have a few units in limited quantity… when they are gone they are gone.
Since the T45 was produced for the Mustang for only 4 years, service parts are limited.
…………………..
Fits:
Only to a Ford Mod Motor such as 1996-2010 4.6L or 2011 5.0L, and 5.4L motors.
with the use of a QuickTime bellhousing
Features:
New input & tail shaft seals
New carbon-lined synchro rings for all gears
Known 5th/Reverse travel issue fixed!
Due to the size & weight of these units, they must be shipped via LTL freight
---
……………………
Some information on the T45 Mustang 5-speed manual transmission
The T45 first appeared with the 1996 Mustang as a stronger 5-speed manual transmission to mate with the new Modular 4.6 V-8 engine.
It was used until around February of 2001 when mid-production 2001 Mustangs began receiving the TR3650.
The T45 was a BorgWarner design that was exclusive to the Mustang.
Tremec (Transmission Technologies Corporation – aka TTC) acquired BorgWarner's Light-Duty Transmission Division around 1997.
While the T-45 remained virtually unchanged, T45 units produced by TTC bear the Tremec name. Some transmission mounting position differences occur between production #'s, be sure it matches your application before purchasing.
The T45 is a single rail shifting mechanism that is somewhat like the T5 and was carried forward to the T56. The T-45 was the first Mustang manual transmission to have a fully synchronized reverse gear.
Some versions of the T5 had a "Reverse Brake" feature that employed an extra synchro ring, but the reverse gear was NOT fully synchronized in the T5.
There were only five versions of the T45 produced and they were tagged as follows:
1381-001 – 1996-1998 Mustang GT                                                                        8-tooth Mech. Speedo gear
1381-002 – 1996-1998 Mustang COBRA                                                                7-tooth Mech. Speedo gear
1381-003 – Mustang Export 4×2                                                                              7-tooth Mech. Speedo gear
1381-011 – 1999-2001 Mustang GT & COBRA / TNET1386 –                           12 tooth Electronic Speedo
TSET1386 – 2001 Mustang COBRA ( 1st Half-year Model Only )                     12 tooth Electronic Speedo
---
……………………….
1999-2001
For 1999, Tremec invoked several changes that made the T45 more reliable.
This included stronger shift forks for all gears, a sturdier throw-out bearing sleeve on the front housing and carbon-fiber synchro rings for gears 3, 4, 5, and reverse.
One additional change for 1999 was the inclusion of an all-electronic "OSS" speedometer sending unit.  1994-1998 Mustangs used an electronic signal to drive the speedometer, but these signals were generated by a "VSS" speedometer sending unit that was driven by a pair of gears.
Calibration for a "VSS" speedometer system was accomplished by selecting the correct gears to drive the sending unit.  For 1999 the OSS unit had no gears and was calibrated by settings in the "Tune" of the Engine Computer.
It also appears that the 2001 Mustangs with the last production T45's were tagged TNET1386 and TSET1386 with no discernable differences from the 1381-011 units other than the tag#.
The T45 uses the same shifter base as the T5 and enjoys a broad selection of aftermarket shifter choices that can improve the indexing of third gear on a quick shift.
There is only one set of production gear ratios for the T45.
The ratios are all 3.37, 1.99, 1.33, 1.00, and 0.67.   reverse gear is 3.22.
..
Fluids
The current official Fluid for a T45 is Ford's Mercon-V which is a quality synthetic blend. The Mobil-1 meets the Mercon-V specification but is also fully synthetic.
It is a consensus that certain synthetic fluids have detergents in them that can damage the linings of the non-carbon-fiber synchro rings used in the T45 and should be avoided.
Gear oil and motor oil are not recommended and will damage the early style synchro rings used in a T45.