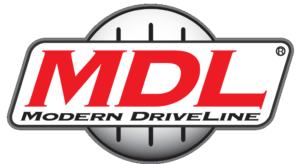 —————————————————————————–
5 & 6 SPEED CONVERSION SPECIALISTS
—————————————————————————-
—————————————————————————————————–
Due to extremely high Order Volumes, it may take up to 30 business days to process &  ship complete orders.
There are also some backorder delays industry-wide affecting the availability of some items.
 We have a dedicated team processing all orders large & small to maintain our service to our customers as seamlessly as possible.
We ask for your patience in processing your requests during this challenging time
If you're calling in to speak to someone and are sent to voice mail, please leave a message,  we will get back to you  –  or try emailing to: sales@moderndriveline.com
Our routine business hours are  ( Monday-Friday 8am – 5pm MT  we are closed daily from 12:00 to 1:00 pm for lunch )
———————————————————————————————————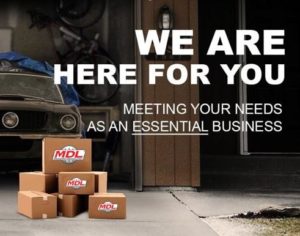 MDL CUSTOMER ASSURANCE:
Our focus is to ensure we meet customer expectations while doing our part
to keep you and our staff safe.
It's critical that we all (customers and staff) work diligently to remain calm and keep our enthusiasm
for the love of driving cars.
We're dedicated to making it through this situation with you
We look forward to supporting this lifestyle while offering the best service experience in the industry!
We thank you for your continued trust in Modern DriveLine !
Modern DriveLine    4216 Capital St. Caldwell, ID.   83605
Please feel free to Contact Us with any other questions about your next order, Once again we thank you for your patience
  208-453-9800      
ONLINE ORDERING



All Online Orders will be processed as usual.
Be sure to visit https://www.moderndriveline.com/ to learn more about our latest products.
Check out installation videos & more. See real-time pricing & new product announcments.
A friendly reminder to please  'CHECK YOUR ORDER' to ensure it is correct and report any errors within 10-days of delivery.
This helps in two ways to ensure a quicker response time should there be an error and avoid any added shipping costs
TECH SUPPORT
Our tech support team is on-hand & ready to assist you with any questions you may have.
We ask that you are patient as we are experiencing higher than normal call volumes
 The pandemic ripple effects are now being felt causing unique challenges for many businesses, including ours.
Over the past several months, incoming calls and orders have far exceeded our best estimates.
This has resulted in longer than normal wait times and shipping delays for many of our customers.
Customer service has always been one of our core values, and we're determined to maintain our level of service and improve where we can.⠀
⠀
What We're Doing to Improve Your Experience ⠀
• We've installed a new internet service with an even higher speed connection to serve you better.
• Our website catalog & online purchasing options are constantly being updated & streamlined.
• Our shipping department is diligently working to get all orders out a.s.a.p. despite slow-downs in supply chains as well as the New TKX release from Tremec.
We are offering 'PAYPAL' credit options for online on domestic orders, this is not available for international orders.
Flex hours for employees during off-hours to get orders processed & completed.
---
…………….
Your patience and understanding have been greatly appreciated.
Modern DriveLine has been here throughout this time to serve you and always will be.
 
   Together, we'll get through this and enjoy the passion that drives us all.