Measuring your slip yoke.
Measure OE slip yoke with a precision tool to determine which yoke you need.
length, journal size & U-joint series are critical dimensions requiring accurate measurement.
Important tips to follow
Some slip yokes have missing splines – include the missing spline in your count or count the splines on the transmission output shaft to be accurate.
Also, check if the OE yoke has a counterbore and whether the transmission tail housing uses a bushing or roller bearing.
Here is a helpful diagram chart for how to measure, size & identify what Yoke you have.
  Hover over images to enlarge
---
How to Determine a U-Joint Series
U-Joint Series
E
U-Joint Width (inches)
F
U-Joint Cap Diameter (inches)

3R

2.562

1.125

1310

3.219

1.062

1330

3.622

1.062

1350

3.622

1.188

1410

4.188

1.188

1480

4.188

1.375

1485

4.178

1.375

1550/1555

4.964

1.375 outside snap rings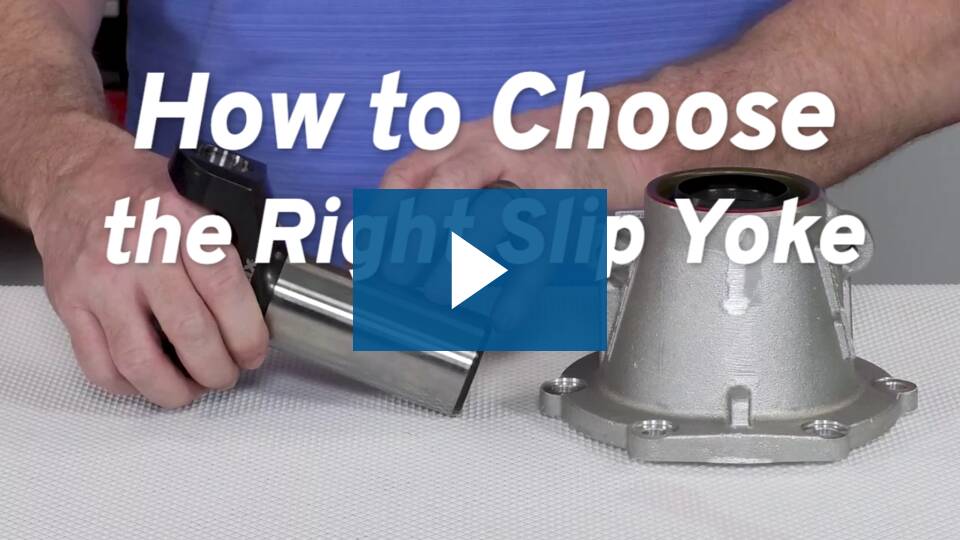 If you have any questions we are always happy to help…  208-453-9800