Description
Our Superior  10″ Long Clutch Set with Kevlar/Kevlar – 10 spline 1-1/16″ hub great for Four-speed and T-5 conversions
Perfect for those using the stock 289/302 10″ long pattern flywheels looking for high-performance street performance and smooth engagement.  
Diaphragm pressure plate with 3-1/8″ spacing using 5/16″ pressure plate bolts
The clutch disk has true full Kevlar facing on the pressure plate side for smooth engagement for superior drivability and twice the service life of a stock Organic facing.  Organic on the flywheel side. 
Carrier has a fully sprung hub to dampening and marcel spring for full clutch control
Ford 10 spline 1-1/16″  hub
Mechanical Throw-out bearing, pilot bushing & alignment tool.
All MDL clutches are hand-assembled In-house to ensure quality and flawless operation before they are shipped.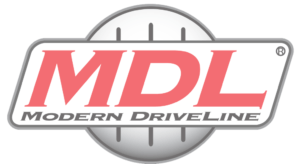 So you receive a ready to install Premium piece right out of the box backed by a 1-year defect warranty.