Description
MDL

offers rebuild services for your TR 3650 series transmission.
Our transmission rebuild kits are of the highest quality and meet all standards set by top-rated professional installers.
A basic rebuild needing NO extra parts is priced below.
Rebuild Service, 3650  all models  – start at $400 labor + parts.
How do We begin this process?
T56 must be shipped by UPS LTL freight and costs about $125- $165 in each direction. 
If you wish to send in your 3650 for service, please contact us for an 'RMA' so we can advise you what your likely cost of repair will be.
Once we receive your transmission we will open up the case and perform an inspection to evaluate what needs to be repaired.
We will then contact you to discuss our findings and possibly make suggestions to get your OK before we proceed.
---
How long does this take?
Turnaround time is about 1-2 weeks depending on our workload.
As a Tremec Elite dealer, we stock a complete line of Tremec and aftermarket 3650 & T56 service parts.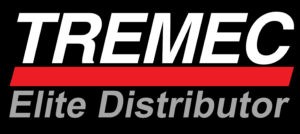 What's in the rebuild Kit?
Minor Overhaul Kit  –  $300
TCKT1740 bearing and seal kit
TCKT1738 Snap Ring, small parts kit
---
Major Overhaul Kit  –  $410
TCKT1740 bearing and seal kit
TCKT1739 Shim kit
TCKT1738 Snap Ring, small parts kit
TCKT1735 Shift top small part kit
TCKT1736
TCKT1737