Description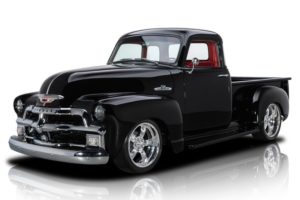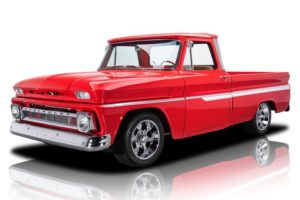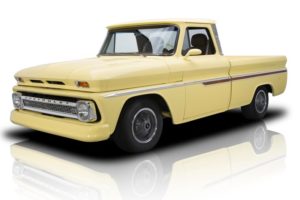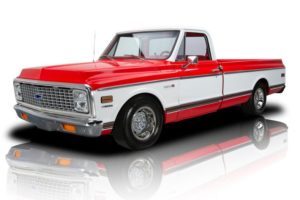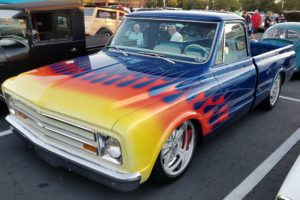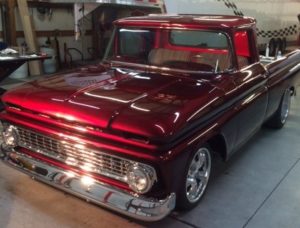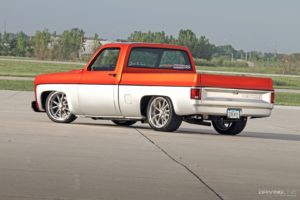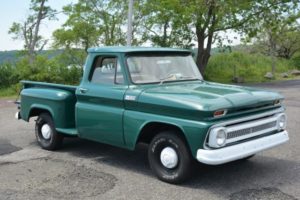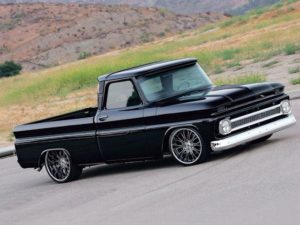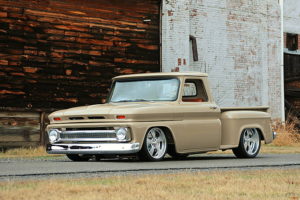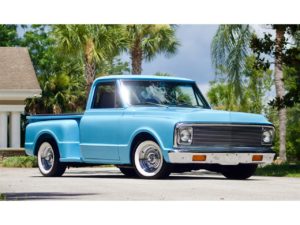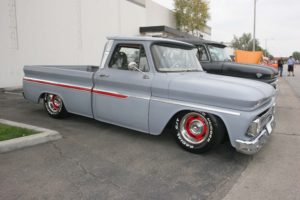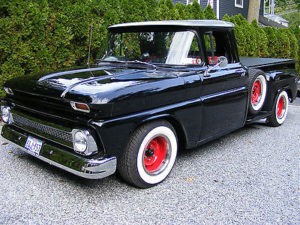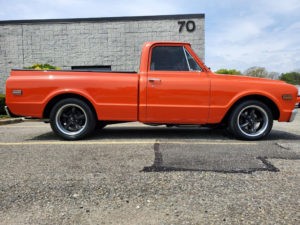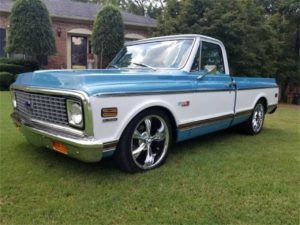 From the SEMA award-winning team that brought you the SN95 Mustang Hydraulics.


MODERN DRIVELINE

  Offers five and six-speed conversions for Chevy Trucks that are 2 wheel drive or four-wheel drive with divorced transfer-cases.
We have coversion solutions for  1955-1959 / 1960-1966 / 1967-1972 / 1973-1987
Our line of products offer simple ways to upgrade your 3,4 speed to a Tremec five-speed or a complete automatic to five or six-speed overdrive, we have you covered. 
   The MDL Difference,
We extend the manufacturer's warranty by an extra year… and that's from the date of install.
We offer the best in the industry customer service.
When you purchase a complete MDL Conversion Package you get, life-time technical support.
Modern Drivelines approach to the C10 Truck using a TKO 5-speed transmission conversion from a 3 or 4-speed manual transmission is quite simple. In most cases, the original Chevy bell housing can be reused along with the 168 tooth 11" clutch pattern or 153 tooth 10.5" clutch pattern flywheel as well as the mechanical clutch linkage. Or we can convert you to a Hydraulic Clutch release as an upgrade. Trucks equipped with automatic transmissions will need a new bell housing, flywheel, and clutch release. Get a solution for your Square-Body today.
Clutch selection is the next critical step. If your manual transmission is equipped with a 10 spline input shaft, Modern Driveline will select one of our 26-spline, inhouse, handmade clutches matched to your horsepower and use up to 600 Horsepower. Beyond 600 Horsepower or strip use, Modern Driveline will recommend and provide either a Tilton twin disk clutch and Chromoly flywheel or the Mcleod twin disk clutch. If you have an M22 transmission with the "Fine 26 Spline" input shaft, you may be able to reuse your clutch.
 Modern Driveline will reconfigure the TKO and locate the shifter to the "Mid Position", placing the shifter about 12.3" from the back of the bell housing. With the shifter in the correct location, a  "Hurst" Candy Cane shifter lever will be provided that will work with bench seats and give you that classic look. Once the transmission is mounted to the back of the bell housing, you will use the crossmember provide that will locate the transmission into the correct driveline angle. A slip yoke is included in most conversion packages because in most cases your driveshaft can be shorted at a local shop. Or Modern Driveline can provide you with steel, aluminum, or carbon fiber driveshaft as needed.
Modern Driveline has figured out all the details for C10 conversions for small block, big block, and LS engines.
Tremec TKO600 transmission conversion package for Small & Big Block Chevy
Modern DriveLine has put together a conversion solution for  C-10 owners who need an upgrade and want more drive-ability from their Truck.
If your truck is 2-WD or a 4-WD with a divorced transfer case we have options for you.
Whether you are converting from Auto to manual or just want an upgrade, we have a solution for you.
We can supply everything you need from the back of the block to the driveshaft.
You get all the parts you need and none you don't.
You will need to select a clutch matched for your horsepower & use. Need Help… give us a call.
We will use any existing parts you have that we can… there's no need to buy new if you don't have to.
You will have to select a clutch matched to your horsepower & use if you need help request a quote below.
Components are IN-STOCK.
Check out our HOW TO page, just click this link
We also Have OIL COOLERS   click this link to find out more
Click or call for a customized quote for your requirements.
  208-453-9800
We have solutions for the customer that already has usable 3 or 4 speed 'Muncie or Saginaw' transmission components in their 'C10' Truck.
We have Kits that allow you to use your existing 168 tooth capable bell-housing (GM 621 or equivalent), flywheel with 11″ clutch pattern, stock clutch pedal and mechanical clutch release.

TREMEC 5 or 6-Speed Transmission with Shifter
All Fastening Hardware including ARP
Aluminum or 'QuickTime' Steel Bell-housing
Superior Diaphragm Clutch or McLeod or Tilton Twin-Disk matched to your horsepower and usage.
Modern Driveline U.S.A. made Lightened Billet Steel Flywheel
U.S. made Steel Cross-member
Transmission Mount
Wiring Harness & Plugs
Shift Ball & Lever and Boot
Hydraulic Master and Slave clutch linkage
Synthetic Automatic Transmission Fluid
High-Speed Precision Balanced Aluminum or Steel Driveshaft
Detailed Installation Instructions and Lifetime Tech Support
The MDL conversion packages are as complete as possible.
You get ALL the components you need where competitors packages provide only the basics.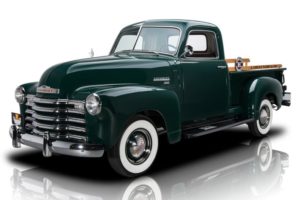 When comparing costs be sure you are comparing apples to apples on the contents, quality & after the order service.
Components are IN-STOCK.
Now let's "Shift Forward, "Make it Modern"… call today for a detailed quote. 
208-453-9800