Here at Modern DriveLine, our team is dedicated to providing you
with a positive experience,
from start to finish.
Industry-Leading Service, during & after the sale is what keeps our customers coming back.
How do we do that?
Our customer service team
…………….Bruce                                        Paul                                        David                                     James                                        Bret
Sales inquiry  – Friendly informative salespeople to help.
Technical help  –  Experienced Technicians available to advise and help you with your questions.
Car enthusiasts who are also engineers – Complete engineered and proven solutions for your project.
Stocked items  –  We are a stocking distributor and we typically have items here on the shelf ready to ship.
Ready to install items  –  All of our Superior clutches & LF hydraulic are assembled with care by-hand in-house to ensure craftsmanship & quality.
Shipping & logistics – MDL's production & logistics departments are always on task to make sure you receive your order correctly & quickly.
Our production & logistics team
……………………Mark                                                     Dave
………………….Jolene                                                Dane                                                  Dirk
Everyone together, all work very hard as a team to make sure your experience is a good one, so you'll recommend our service.
But we don't stop there…
We are always growing, innovating as a company, to serve our customers better each day.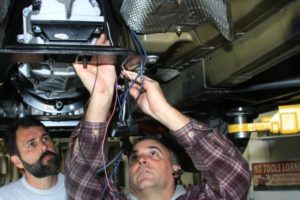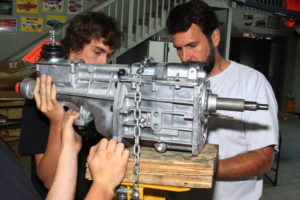 We like to get involved in community projects as well as industry training, R&D projects, and cause-driven programs.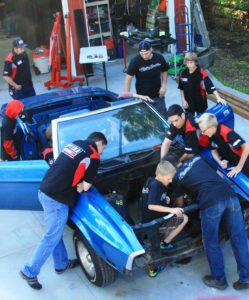 Rebuilding Generations                           Tremec Transmissions Seminar                             Motorz TV, Install with Chris
             Youth Program