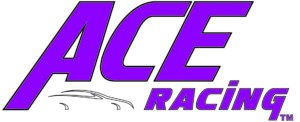 Ace Racing proudly produces top of the line clutches and clutch components for high performance applications.

Whether you are tearing up the track, hauling heavy loads, or cruising the streets
Ace has you covered.
With 50+ years in clutch manufacturing,design, and experience
Ace delivers the highest quality, American-Made clutches on the market!
Powerforce Level Assit Clutch
The PowerForce clutch utilizes a patented technology that offers drivers increased clutch performance without increasing clutch pedal effort.
Flywheel included in kit
Patented lever assist technology
1, 2, or 3 Disc setup
Ceramic friction capable of 1,500 ft*lbs of torque
2 Sprung Hubs
Street King Dual Disk Clutch
The Street King clutch provides a confidence-inspiring pedal feel that is easy to modulate and gives you the feedback you desire.
Bolts directly to flat OE or aftermarket flywheel
Organic or Ceramic Friction
Handles up to 1,000 ft*lbs of torque
2 Sprung Hubs
NOTE:  (10″ Long  &  10.4 metric sizes Do not work with Aluminum T-5/TKO bellhousings)
WHAT MAKES ACE DIFFERENT
MANUFACTURING
From day one Ace clutches have been designed and manufactured in-house, including all of our proprietary friction. You can drive with pride knowing you've invested in American-made parts crafted start to finish by passionately dedicated industry experts.
EXPERTISE
Ace has over 50 years of experience designing and manufacturing clutch kits and components that have been validated by independent testing labs.
Many NHRA drag teams rely on our ultra-high-performance clutches to get them across the finish line first!
SERVICE
Our priority is customer value first—always. We offer lower limits for prepaid freight, short lead times for stock items, and we consistently maintain a high delivery on-time rates.
Our partners at MDL customer satisfaction team stands ready to assist you to select the right product for your application.