T5
                      TKO
                    T45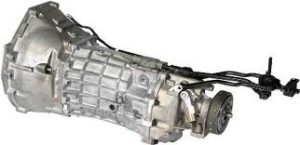 TR6060

                TR3650
We service what we sell.
Modern Driveline is a Tremec Certified Service center 
We inspect & service the models below.
T-5, T-45, 3650, T-56, 3550/TKO, TR6060, Magnum transmissions.  
Many Mustangs, Camaros, Vipers, as well as many other Fords and Chevys were equipped from the factory with Borg Warner five and six speeds.
Turn to us to keep these cars on the road with OE parts and service. 
We will help you determine what the best plan of action is.  We can provide advise to what oil to use or if your transmission is in the need of repair.      
Assist you on how to prepare your transmission to be transport and arrange for shipping. 
Once received, your transmission will be inspected by one our techs and a written detailed quote. 
The repairs reviewed with our customer before any work is performed. 
In many cases, repairs are completed within 5 working days. 
All repairs are covered for 1 year on parts defects and workmanship. 
Looking for a Upgrade or Gear ratio change?
Modern Driveline offers many different enhancements to Tremec transmission to make them fit, perform and last longer in your ride.
Gear surface polishing to reduce friction and heat
External transmission Oil Coolers
TKO Low profile covers for additional tunnel clearance
Carbon fiber blocker rings.
Short throw billet aluminum bolt-on offset shifters for the custom fit.
Side mounted shifters to match many OE 4 speed shift locations
Custom tail shaft extension housing to move the shifter location or to match existing transmission
Custom input shafts to adapt to OE bellhousings or conversions
Gear ratio swaps to change the over drive ratios