Have you been using our products and wish to become a dealer? 
We can make you a dealer and set up a program to fits your needs.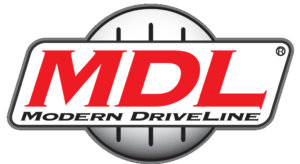 To get started we will require proof of several of the following to show the business exists.
Business license
Address, contact info
Website
Facebook page
Modern DriveLine offers three different levels of dealer programs.
Jobber – 10% discount on parts with the exception of Tremec transmissions.  When purchasing transmission packages, all the supporting parts are discounted.  Full transmission packages will qualify for free or discounted shipping. Five-speed transmission packages ship free within the lower 48 states. Six-speed transmission packages are shipped by LTL freight to a qualifying commercial address or freight center at a flat rate of $125. Payment is due prior to shipment by check, E-check, or major credit card.
Retailers/Installers – Qualifying dealers that purchase 10 or more transmissions per year, will be invited to become a Tremec reseller.   These purchases can be made over a period of a year or all at once.  Once approved by Tremec, reseller pricing can be disclosed.  For MDL products, a detailed price sheet will be provided. Payment is due prior to shipment by check, E-check, or major credit card.
Warehouse distributors – Same as the retailer level but with additional discounts.  Must be a stocking dealer purchasing in bulk, and provides MDL branding through a website or catalogs.  While we do not require a buy-in, purchases are to be done in bulk and be a stocking dealer. Terms are provided with financial background check and approval.
Contact us today for more information and become a dealer.
208-453-9800   /   info@moderndriveline.com