Back in the day, Corvettes with six tail lamps were a familiar sight—even though Chevrolet never officially offered such an option.
Here's the story behind this interesting Corvette non-feature. 
In the famous 1964 Jan and Dean song, "Dead Man's Curve," The illegal street race between a Corvette Sting Ray and a Jaguar XKE, are the following lyrics.
"I flew past La Brea, Schwab's, and Crescent Heights
And all the Jag could see were my six taillights"
Now, if you're a car buff who is not a child of the '60s, you might find these lyrics confusing
As everyone knows, the Corvettes of that era ('61-'62 and '63-'67 Sting Ray) were factory equipped with four round tail lamps, not six.
However, Corvettes with six lamps at the rear, three on each side, were everywhere back in the day. Unlike today, customizing Corvettes was popular back then, and an extra pair of lamps at the rear was one of the most common modifications.
Corvette owners would upgrade from four to six lamps as well, to give their cars the full degree of deluxe-ness.
Some Chevrolet dealers even offered the third pair of lamps as a pre-delivery upsell.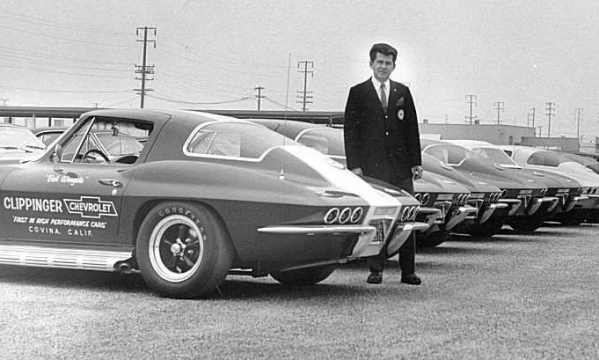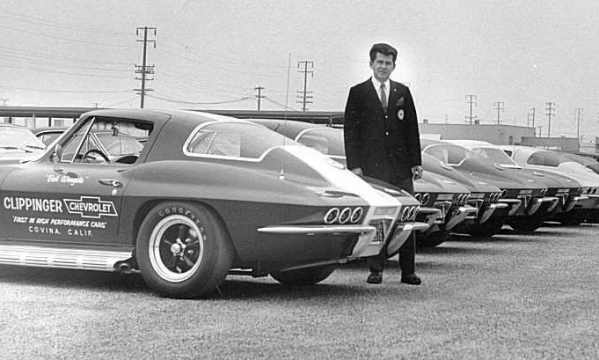 Shown above is super salesman Bob Wingate of Clippinger Chevrolet in Covina, California, credited as the most prolific Corvette seller in America. In gratitude, the Chevrolet national sales office had a special 1967 Corvette coupe built just for him (pictured here and in the lead photo) sporting six taillights. Note the other Corvettes on the dealer lot behind him, also modified with six lamps.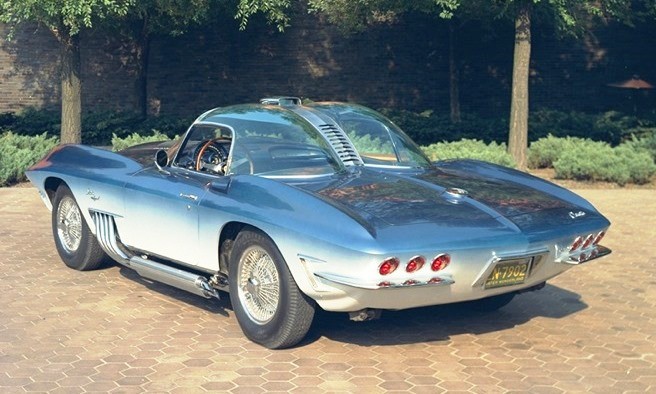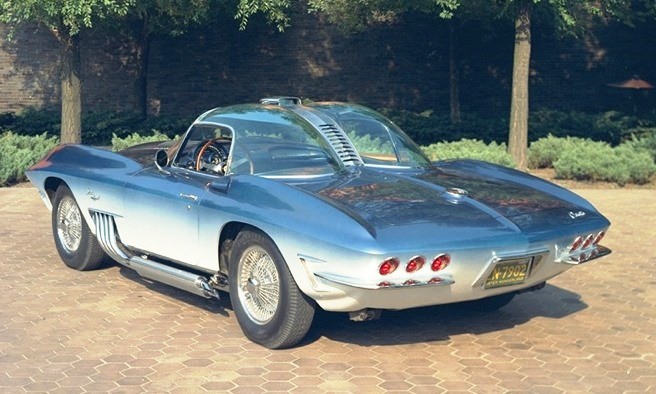 Even GM Styling and the company's vice president of design, Bill Mitchell, were caught up in the tail lamp status competition.
Many Corvette concepts, from the 1959 Sting Ray racer to the 1961 Mako Shark XP-755 (above), were equipped with six lamps, and many of the production-based show cars and promotional vehicles wore them as well.
A 1964 full-sized clay proposal for the 1966 Corvette sported six tail lamps, but for some reason, the feature never made it onto the regular production cars.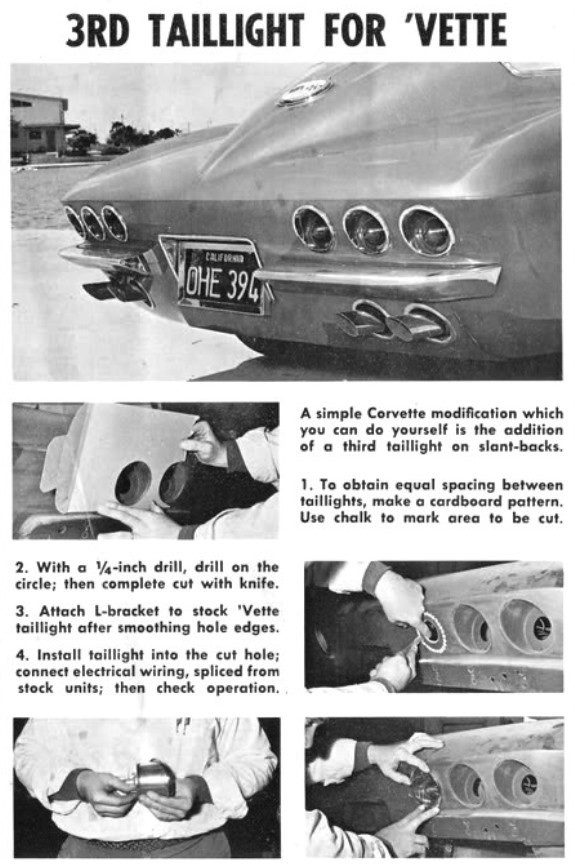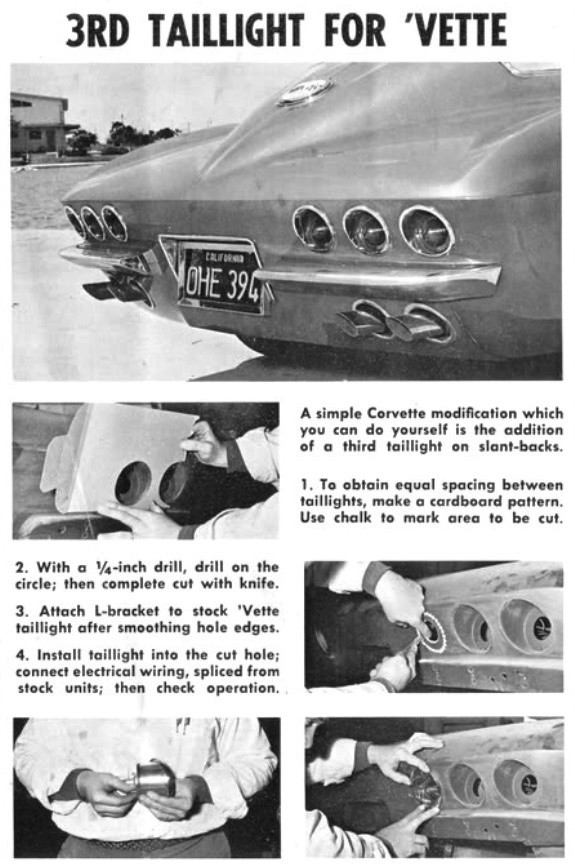 This page from one of the pocket-format hot rod books of the period shows how the modification was performed, requiring little more than an electric drill. Some owners opted to devote the extra housing to a backup lamp, while others chose all-red lenses. The '63 coupe pictured here also sports an extra pair of exhaust outlets, note. While six tail lamps were once ubiquitous on Corvettes, along with side pipes and fender flares, they're almost taboo today. You seldom see them, if ever.
These cars are extremely valuable now, and the fashion today in vintage Corvettes, naturally, is authentic, painstaking restoration—right down to the factory-style orange peel and overspray. That's kind of a shame.
We think six tail lamps looked awesome.