Description
The New Tremec Magnum-F™ TUET16363 2.66/.63
Six Speed for 82-2002 GM F-body Camaros and Firdbirds is here!

Versatility:
" Aimed first & foremost at '98-02 F-cars, the Magnum-F can also be used in third-gen and LT1-powered F-bodies with minimal modification."
in addition to a host of sport compact applications that previously relied on the F-car T-56 for its ideal shifter location.
Available now through Modern DriveLine, the Magnum-F is the trans rendering junkyard crawls and custom builds a thing of the past!
Consider Your Old F-Car T-56 Obsolete!
Designed to replace aging T-56 transmissions in LS1-powered fourth generation GM F-bodies.
The Magnum-F is the latest addition to TREMEC's hard hitting Magnum 6-speed series. Based on the TR-6060 used in numerous late model factory performance machines, it combines brute strength with modern OEM refinement for the ultimate gear-rowing experience.
Built to surpass even the most heavily fortified T-56, it also eliminates the need for over-hyped 'Stage 6' or 'Level X' rebuilds; along with the concern that comes from rebuilding with inferior off -shore parts.

MEET THE MAGNUM  6-SPEED called the F:
Magnum F the long-awaited and highly-anticipated F-car-specific version of TREMEC's popular Magnum 6-speed has finally arrived!
Designed to replace T-56 transmissions in 1998-2002 GM F-bodies, the new-F leverages TREMEC's pervasive TR-6060/Magnum architecture in order to provide fourth-gen enthusiasts significantly improved performance and relief from a shrinking pool of quality T-56 replacement parts.
From great beginnings:
Born in the vacuum created by the release of the original T-56 Magnum (now known simply as 'Magnum') back in 2009.
The Magnum-F fills a longstanding void in the overall Magnum line with regard to shifter locations; addressing not only LS1-powered '98-02 F-bodies.
As well as several other applications that utilize a similar shifter position.
These include third-generation F-bodies, LT1-powered fourth-gens, LS-swapped late models of all varieties, and sport compact applications such as A80 Supras, FD RX-7s, and more!
Where the original Magnum shifter locations may prove too far forward, and the extended length Magnum XL's too far back.
Tremec's Magnum-F's in-between position often proves to be just right.
What's Inside:
Inside, this new transmission benefits from the same durable components found in many of today's hardest hitting OEM muscle & sports cars.
Over the T-56, the Magnum-F boast increased face-width on all gears, a robust combination of double and triple cone synchronizers, enhanced webbing in the main case, provisions for a cooler circuit and more!
TREMEC also took the opportunity to upgrade the shifter to an isolator-type unit, like that found on its Magnum XL.
This shifter reduces in-cabin noise and vibrations while at the same time providing the precise and communicative shift feel that all Magnums are known for.
Just like all TREMEC aftermarket transmissions, the Magnum-F is made from 100% brand-new OEM-quality content.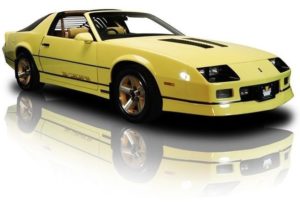 MD-586-16362 (TUET16362) with  2.66 first Gear
MD-586-16363 (TUET16363) with  2.97 first Gear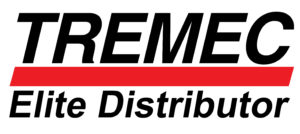 Modern DriveLine
Your Elite Distributor is proud to carry the Tremec's new Magnum-F In stock & ready to ship
QUICK SPECS:
Interface……………………………..GM LS T-56
Torque Capacity………………….700 lb-ft.
Gear Ratios………………………….2.66, 1.78, 1.30, 1, .80, .63
RPM Rating…………………………7800
Clutch Release……………………Hydraulic
Speedometer………………………Electronic, 17 Tooth
Input / Output Splines…………26 / 31
Ratios………………………………….Multiple, stock & altered
Weight………………………………..128 lbs.