We were a first time exhibitor at SEMA 2019, although we had attended the show before we have never had our own booth until this year.
Hard work & time we have invested over the last year was well worth it as we were chosen as recipient of the SEMA ' Best New Engineered Product 2020 '.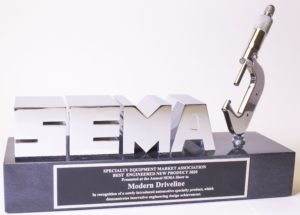 We were also lucky enough to be involved a couple great builds which were featured cars at SEMA 2019 this year.
This Killer '69 GT500
With our complete TKO 5-speed upgrade Solution Package.
 Featured in 'THE SHOP' magazine.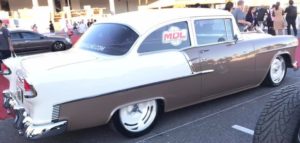 This Cool '55 Chevy
With our T56 Magnum 6-speed and Hydraulic upgrade solution.
A beautiful custom build
It was rewarding to see both our 5 & 6 speed conversions as well as our hydraulic solutions were in may cars at the show.
We're looking forward to Next Year already.